Building The Future
Real Estate Contractors and Developers
Build the Future with Us! Our construction firm specializes in creating beautiful, high-quality multifamily apartments that are built to last. With a team of expert builders, designers, and project managers, we ensure every project is completed on time, within budget, and to the highest standard.
Whether you're an investor looking for a new rental property or a developer seeking to build your next multifamily community, we've got you covered.Our portfolio includes a wide range of apartment buildings, from modern to charming mid-century properties. Regardless of the style, our team is dedicated to ensuring every project meets the highest standards of craftsmanship and quality. Our work consists of single family sublot divisions to multi story large apartment buildings.
Get in touch, and let's build the future together.
We seamlessly partner with developers to ensure projects are executed efficiently and cost-effectively, ensuring the security of your returns.
If you own land and are contemplating development opportunities, we encourage you to get in touch with us to explore the incredible potential that lies within your property. Reach out to us today and Let us help you explore the untapped potential of your property!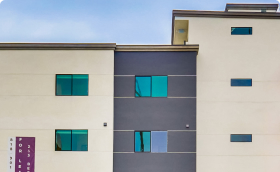 Connect with us today to unveil a realm of lucrative opportunities and exceptional potential returns in the realm of real estate and development. Connect with us today to discover how we take pride in our unwavering commitment to transparency and integrity. Join us on this remarkable journey towards financial success and trust in our reliable expertise.
Are you seeking an exciting joint venture or partnership opportunity? Explore with us on how we can collaborate and synergize our strengths on a mutually beneficial project.
The affective strategy for your next investment! Design and build offers our clients/partners a streamlined process, collaboration, flexibility, cost-effectiveness, and reduced risk.
Construction and development for clients in Southern California.