Los Angeles construction & development
At KPD Builders Inc, we believe in creating successful partnerships and opportunities for growth in the construction industry. We offer various avenues for individuals and organizations to venture with us, whether it be through joint ventures or land development and investment opportunities. With our expertise, experience, and commitment to excellence, we can turn your visions into reality.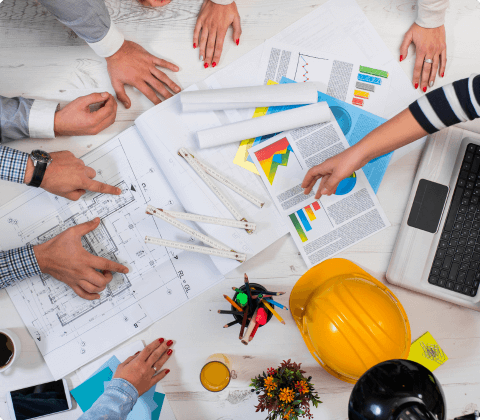 Are you looking to collaborate with a reputable construction company for a mutually beneficial project? KPD Builders Inc welcomes joint venture opportunities. By combining resources, expertise, and networks, we can tackle larger and more complex projects, delivering outstanding results while sharing risks and rewards. Our team will work closely with you to understand your goals and expectations, ensuring a smooth and productive partnership.
Collaborating with KPD Builders Inc in a joint venture offers several advantages:
Shared Expertise: Benefit from our extensive knowledge and experience in the construction industry. Our team of professionals brings a diverse range of skills, from project management and engineering to architectural design and construction techniques.
Risk Mitigation: Joint ventures distribute risks among all parties involved. By sharing both financial and operational responsibilities, the burden is lessened, allowing for a more secure and successful endeavor.
Expanded Opportunities: Joint ventures enable access to larger projects that may have been out of reach individually. Together, we can take on ambitious ventures, maximize our potential, and explore new avenues for growth.
If you are interested in exploring a joint venture opportunity with KPD Builders Inc, we invite you to get in touch with our team. We are open to discussing potential projects, assessing feasibility, and determining the best approach for a prosperous collaboration.
Land Development and Investment
If you own land and are seeking to develop it or invest capital for future construction projects, KPD Builders Inc is your ideal partner. We have a strong track record in land development, transforming raw land into vibrant, functional spaces. Our team excels in navigating zoning regulations, permitting processes, and maximizing the potential of every project.
When you choose to develop or invest capital with KPD Builders Inc, you can expect:
Expert Guidance: Our experienced professionals will guide you through the entire process, from initial planning to project completion. We will work closely with you to understand your vision and goals, providing tailored solutions that meet your needs.
Efficient Project Management: Our project management expertise ensures that your land development or investment project is executed with precision and efficiency. We prioritize timelines, budgets, and quality to deliver exceptional results.
Long-Term Partnership: We believe in building lasting relationships with our clients. When you choose to venture with us, you become part of the KPD Builders Inc family. We are committed to your success and will support you throughout the journey and beyond.
If you own land and are interested in exploring development or investment opportunities, we would be delighted to discuss your ideas. Contact our team to schedule a consultation and let us turn your land into a thriving development or a lucrative investment.
At KPD Builders Inc, we value partnerships and collaboration. Whether you are considering a joint venture or looking to develop or invest in construction projects, we are here to help you succeed. Contact us today to explore the possibilities of venturing with KPD Builders Inc.
Our Construction Services
Contact us today to schedule a free consultation with our dedicated project managers.
Best in industry architects, engineers, and planning experts to delivery your project on time, in budget and with excellent quality.
KPD Builders have been developing real estate in Los Angeles for over 15 years.
KPD Builders has a proven track record of completing projects on time. From large large mixed use communities to small lot subdivisions.
We offers construction services for a broad range of uses building types. We specialize in multifamily and commercial properties.